TOP 10 PLACES TO VISIT IN MANALI
If you visit Manali with your friends or you are a solo traveller or on your honeymoon trip, Manali will never stop fascinating you.Manali is situated on the banks of Beas stream. From the wonderful Solang valley to the Great Himalayan National Park, there are numerous Manali traveler spots to explore.
01.Solang Valley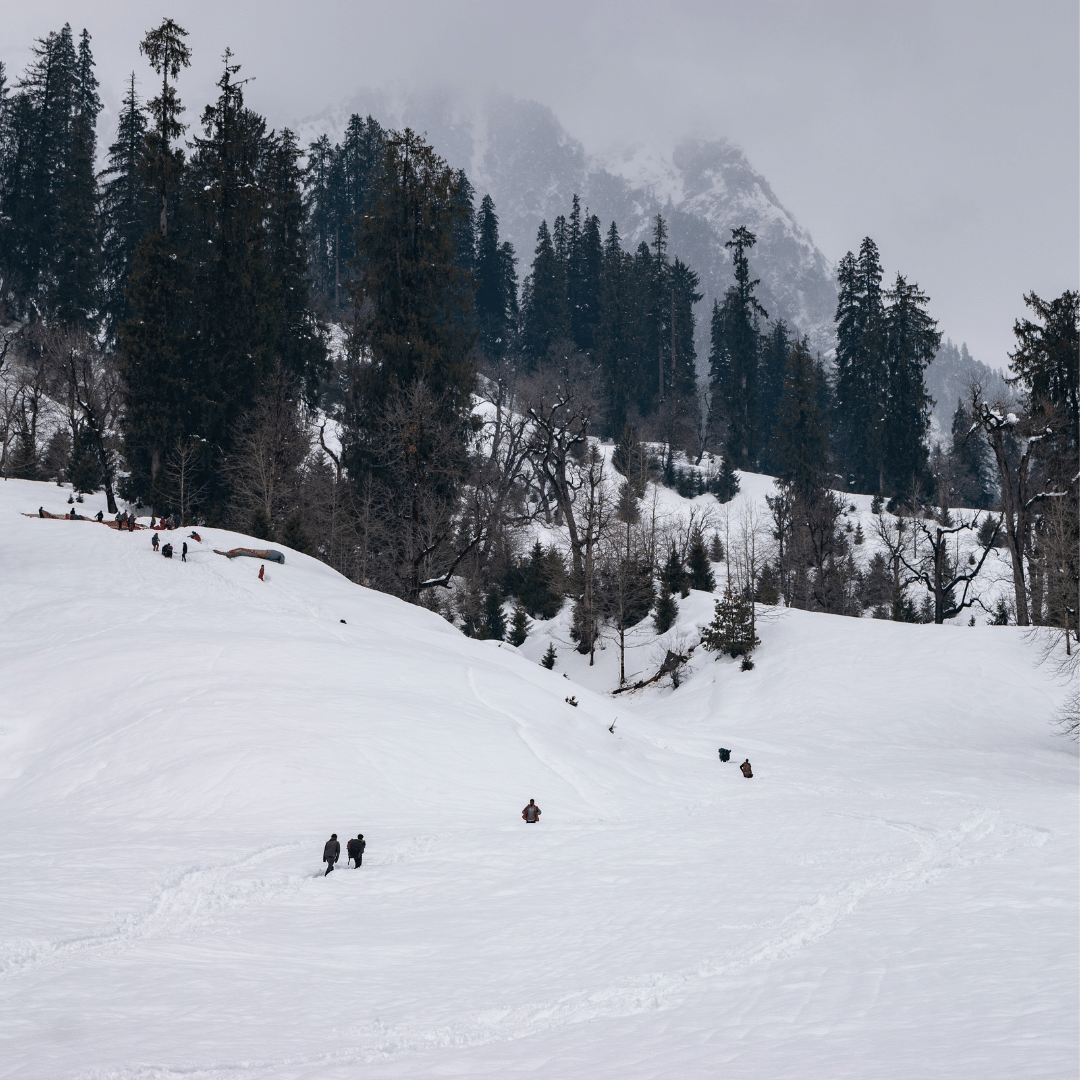 Solang Valley is also known as 'Snow Valley' is located at an altitude of 2,560 meters above sea level. It is famous for its adventure activities such as paragliding, snowboarding. around the area of the valley, you can have tasty food and enjoy the mesmerizing view. On your way to Solang Valley, you can even enjoy zip line adventure sport.
Distance from Manali: 13 kilometers
Best time to Visit: December to May
Attractions/Activities: Zorbing, Parachuting, Biking, Skiing, Snow Play, Paragliding,
02.Rohtang Pass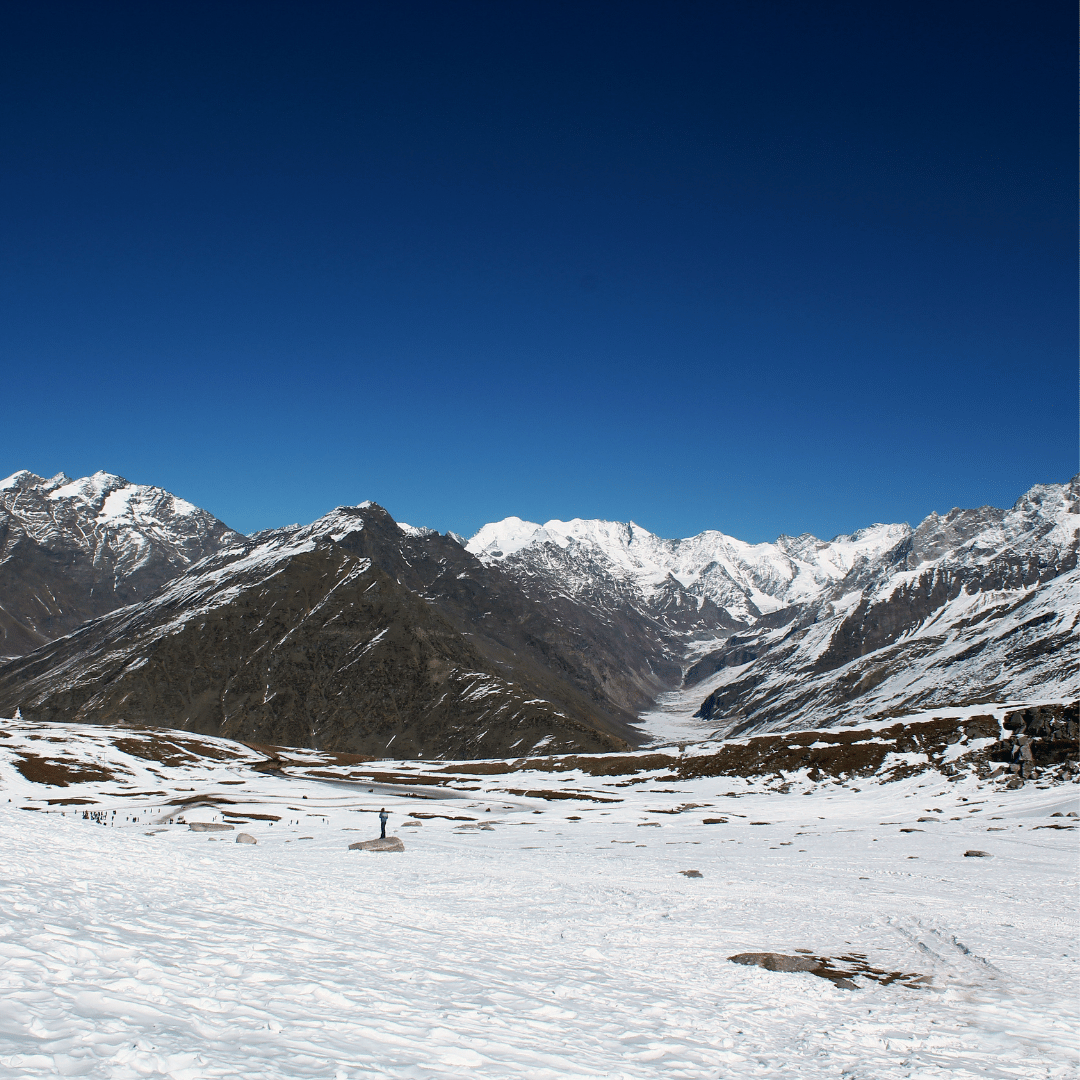 If you are planning a trip to Kullu-Manali, then Rohtang Pass is a place not to be missed. Rohtang Pass is the personal favorite of all nature lovers, artists, and photographers the pass offers access to Lahaul and Spiti in the summers.
Mainstream experience sports here are sled ride, mountain trekking, and skiing. Numerous blockbusters going from 'Punch We Met' to 'Yeh Jawani Hai Deewani' have been shot here.
Distance from Manali: 50 kilometers
Best time to Visit: December to May
Attractions/Activities: Trekking, Biking, Skiing, Snow Play, Paragliding
03. Hadimba Temple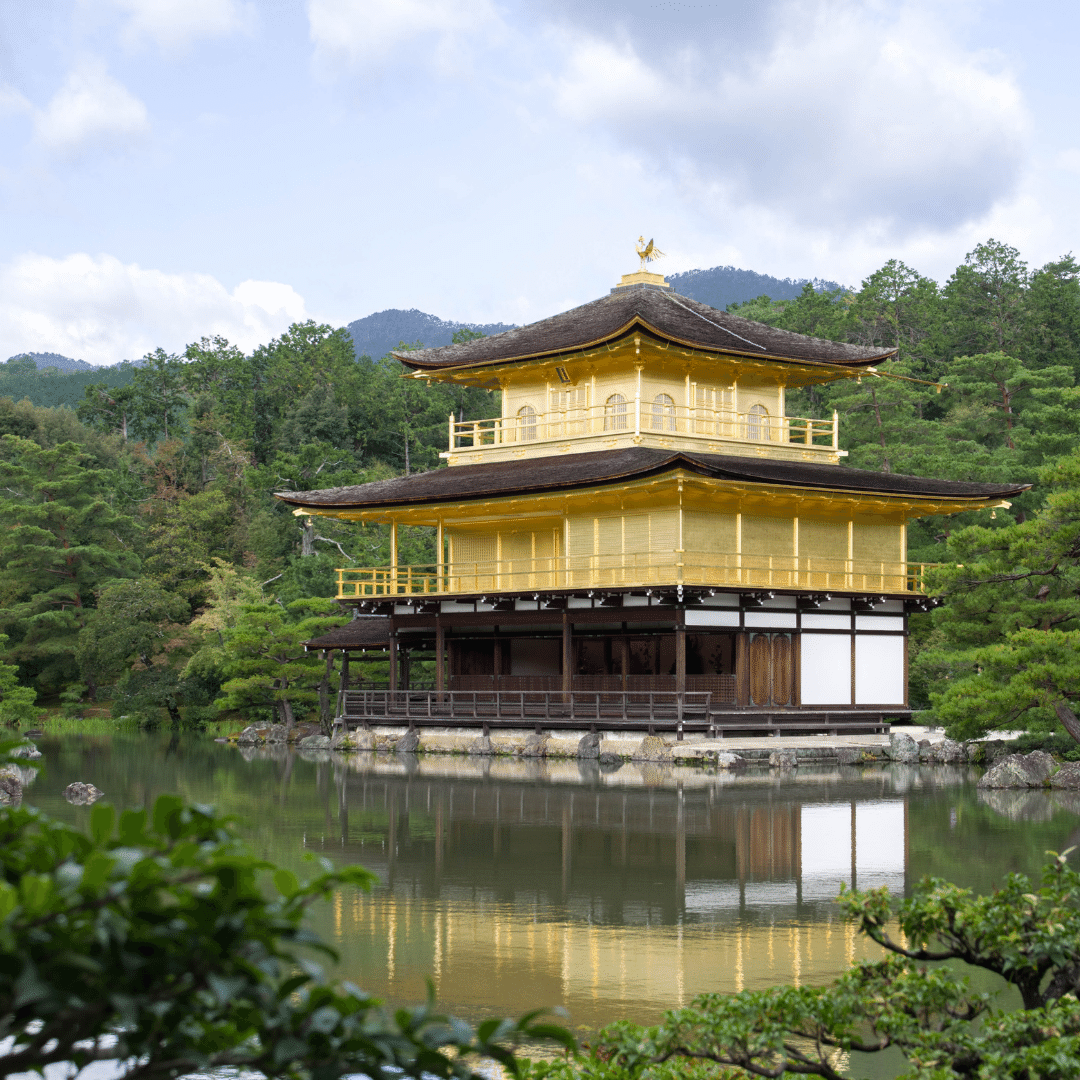 The Hadimba Temple is dedicated to Hidimba Devi, one of the wives of the Pandava Prince Bhima, bringing the epic Mahabharata to life. It is situated among the deodar trees.
About seventy meters from the temple another temple is devoted to the child of Bhima and Hidimba, Ghatokacha.
Location:
Timing: 08:00 AM to 07:00 PM
Photography Allowed or not: Yes
04. Mall Road Manali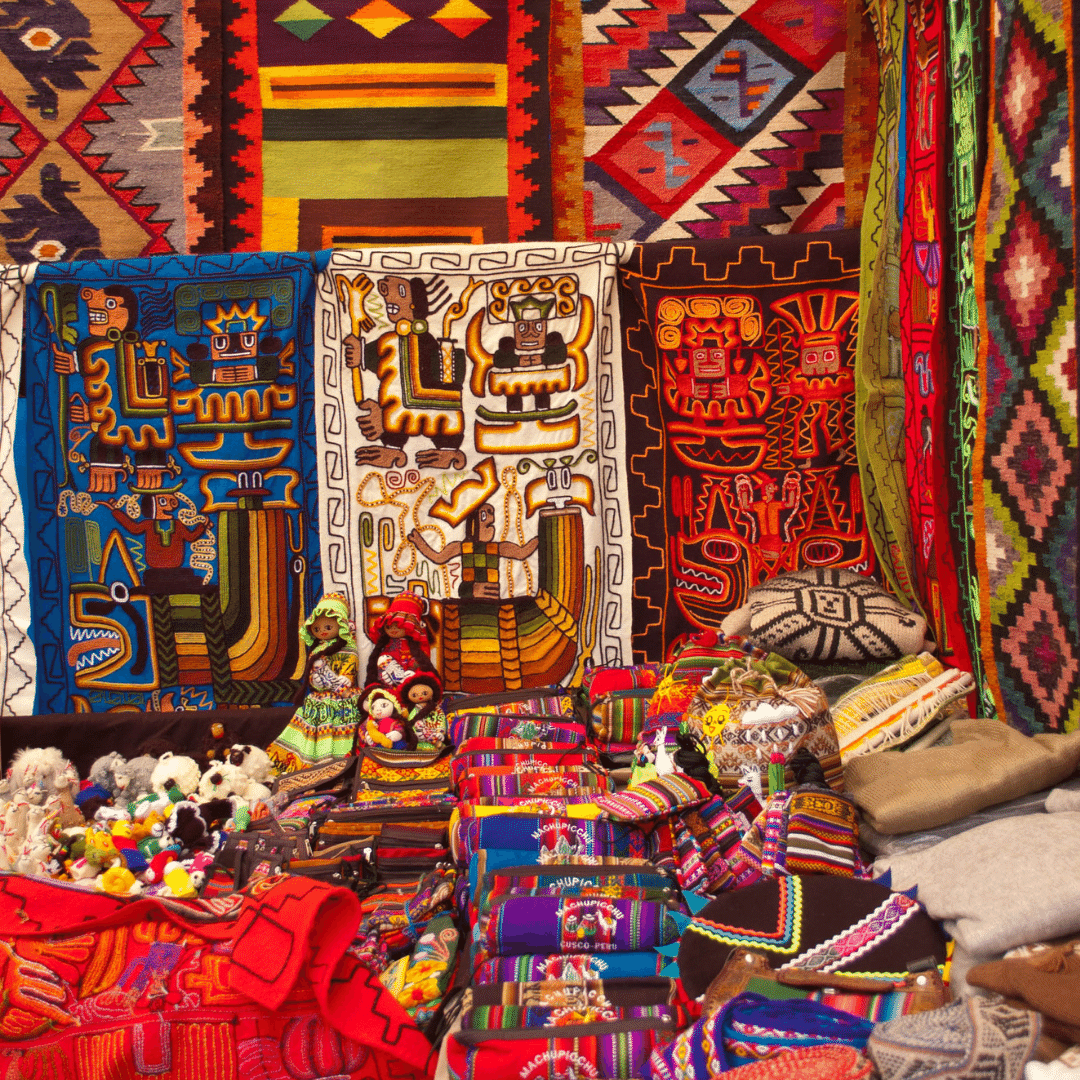 Mall Road Manali is a beautiful market in the heart of manali. It is famous for its shopping, the market is spread across in lines with shops and restaurants. You can buy shawls to Tibetan jewellery to handicraft items, but you need to possess some bargaing skills.
Location: 3km from manali
05. Jogni falls
Jogini Falls of Manali gives you a view and is widely as a top-rated tourist destination of Manali. Jogni falls is a small trek and on its way you can find many waterfalls. The place is not much crowded so you can enjoy nature even more. After reaching at the top you have breathtaking view of whole manali
Timings – Before sunsets
Photography Allowed: Yes
06. Vashist Temple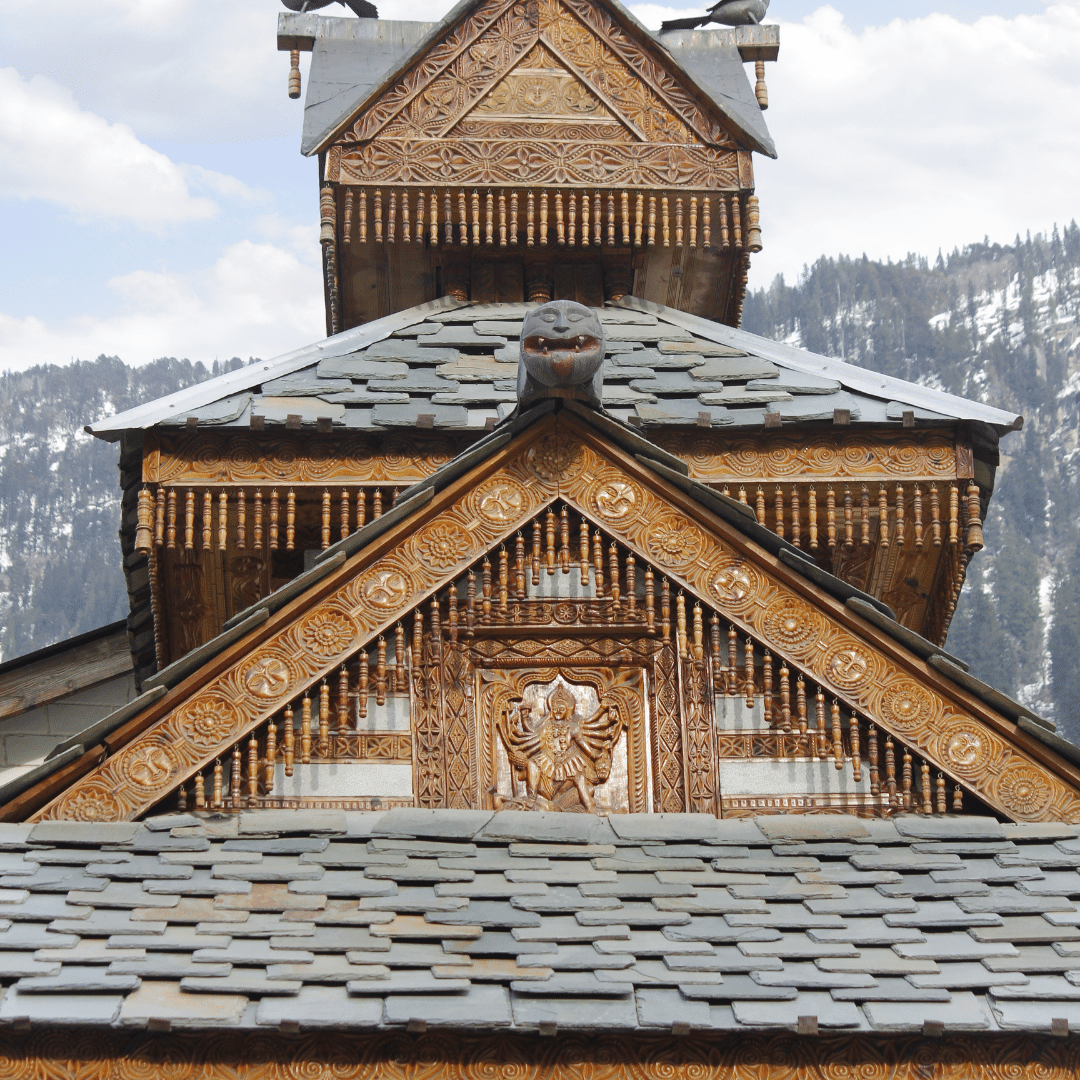 Vashist Temple in Manali is devoted to sage Vashisht, the Kula master of Lord Rama in the town Vashisht across the River Beas. It is among the most renowned spots to visit in Manali.
It is famous for its spring water, it is said to be having healing powers which can cure many skin diseases and other infections. There are separate baths for both men and women, fitted with showers.
Location: Vashisht Village, Manali
Timings (Temple): 7:00 am to 9:00 pm; every day
07. Old Manali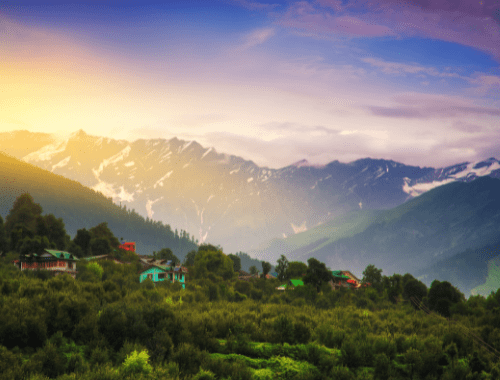 Ahead to Manalsu River Bridge and cross to the part of Manali known as Old Manali. The old-world charm of this place will transport you into an era of the 60s. This village has the typical idyllic village vibe with cafes that have names that sound like they popped out of the Hollywood movie set for the Wild West. Some of these exotically named cafes which are worth trying out for their food are – Lazy Dog, Red House Café, Bob Dylan's Café, Café m 1947 and Pizza Olive. Incidentally, these are some of the most popular among Manali places to visit.
08. Manu Temple
The Manu Temple is the only temple committed to the King Manu, who was later known as Sage Manu in India. The sanctuary is a pagoda structure that offers a brief look into history and otherworldliness through its captivating design. The name Manali was gotten from the Sage's name who is known to be the maker of humankind.
Location: Old Manali
Timings: 6:00 am to 5:00 pm; every day
09. Manikaran Gurudwara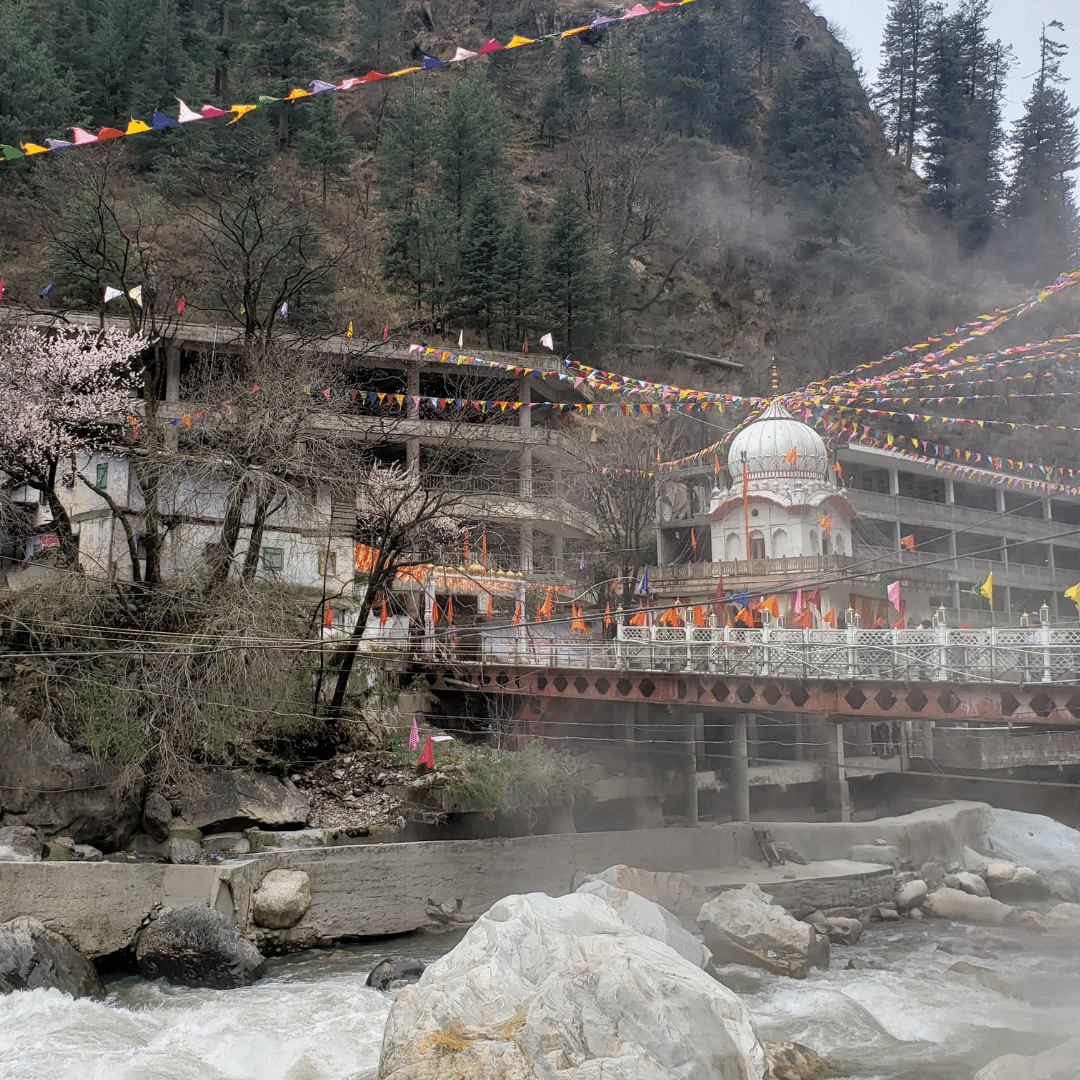 Manikaran is a pilgrimage centre for Hindus and Sikhs. The Hindus believe that Manu recreated human life in Manikaran after the flood, making it a sacred area. There are temples of the Hindu deities Rama, Krishna, and Vishnu. The area is well known for its hot springs and its beautiful landscape.
Location: 80km
Timings: 24/7, everyday
10. Tibetan Monasteries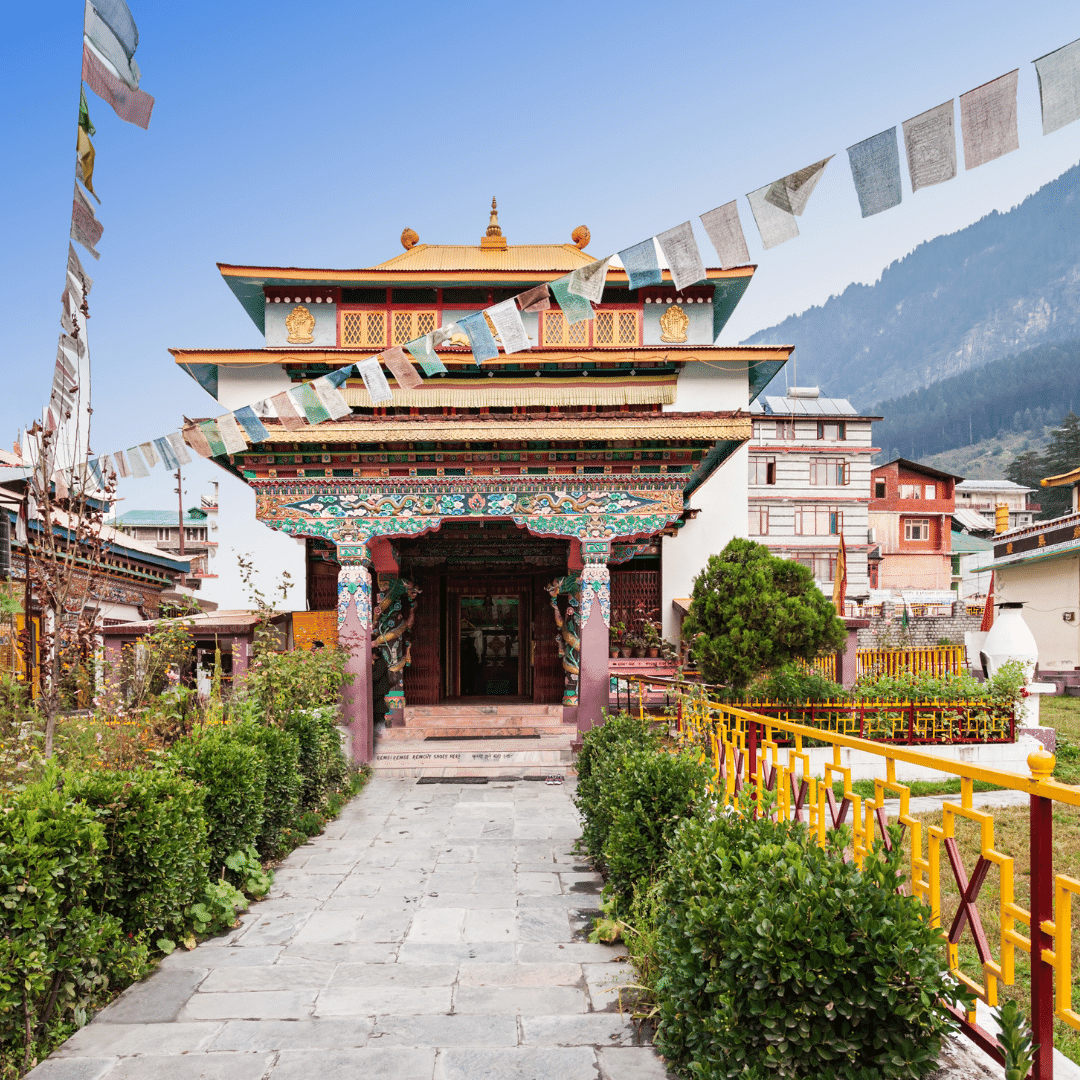 Manali has a few vivid religious monasteries that address the rich culture and history of the Tibetan public who got comfortable with Kullu and Manali. There are two fundamental religious monasteries in Manali that draw countless sightseers the Gadhan Thekchoking Gompa and the Himalayan Nyingamapa Gompa. These monasteries are encircled by shops selling excellent handicraft work and carpets, made by Tibetan individuals living close by these religious communities. The artworks inside these structures portray occasions from Lord Buddha's life and the Kalchakra, i.e., the wheel of life fixed on the mass of the cloister shows the human existence cycle.