Top 5 Amazing Honeymoon Places For Newly Married Couples in India
Marriage is to be considered very a precious occupation in India. and the most vital part is deciding, next step (honeymoon). In today's world, people are very busy in their busy schedule, they work from 09:00 am to 05:00 pm soon after the wedding, and in this way, couples need some leave or some leisure of time to spend with each other and to select any destination or some accommodation, no doubt India is own new charm of romance between two people.. who are just married.
So here are some top 5 honeymoon destinations for couples -
01. MANALI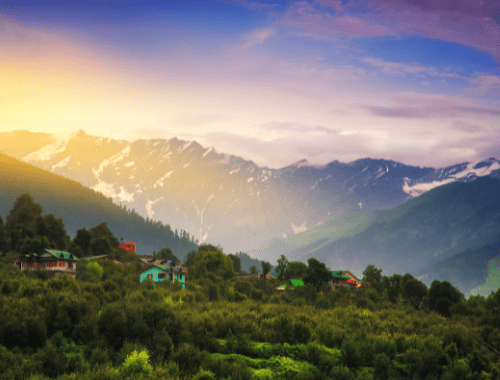 Manali is in the Himachal Pradesh northeast part of India.. it had been considered one of the sexiest destinations for couples in India. People come from very far to visit these kinds of destinations.... and spend their time over here. couples should try this out location (mall road, desi swaad,Hidimba temple road,jogini falls, gulaba and etc.) and even the peaks of Himalayan views. there are very high beautiful mountains surrounded with snow.. seeing these sceneries can melt anyone's heart..... there are even resorts and accommodation. there are many more adventures, mountain trekking is one of the greatest adventures one could have in their lifetime. The best time to visit Manali is from, march to June (summer comfortably), October to February, where the temperature is -10c (winter chilly.)
02. SHIMLA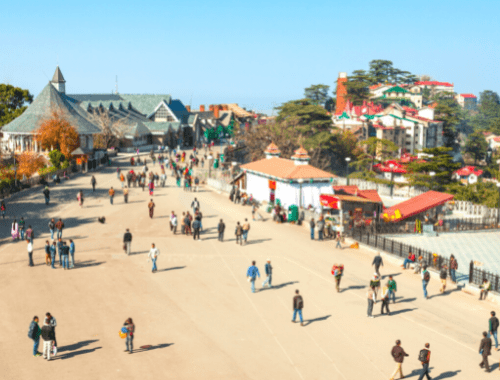 Shimla is the next place in Himachal Pradesh of the northeast of India…. One of the most popular destinations visited in India. Most couples plan trips to Shimla, due to its Heritage, greenery, mountains covered with snow in winter seasons, etc.
Places u can visit like jakhu temples, Tara Devi temple, sankat mochan temple, etc. One of the very visited and very adorable places of Shimla are the Hill stations….. many of the tourists come over here, and even travelers have a very good experience. Hill stations: Seven hill station is one of the major tourist attraction. (Mesmerizing Kufri, Stunning Kiarighat, Serene Chail, Fantastic Fagu, rejuvenating shojha, etc). These are some hill stations in Shimla.
03. GOA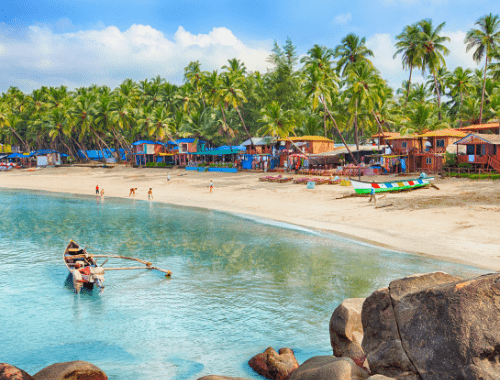 Goa is in the southwest part of India. Goa is one of the frequently visited places in India by the tourist. Even couples book these places frequently, due to their beautiful beaches, seafood, its culture, tradition, night clubs, etc. Even there are restaurants: famous for crab xex, prawn balchao, Goan cuisine, Goan fish curry is very famous in Goa. Goa is only famous for its beaches and even nightclubs.
Delhi to Goa Flights.
04. KERALA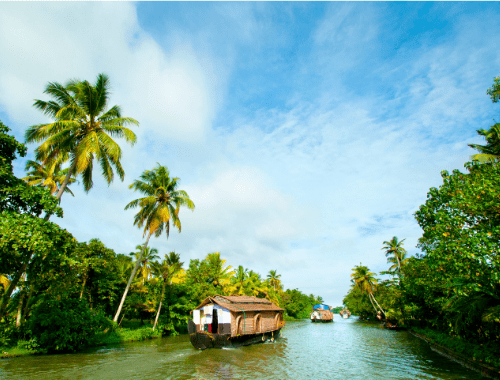 Kerela is a beautiful and famous honeymoon place in India, because of its greenery, fresh air, its natural beauty, that's the reason why Kerela has to consider the heart of India. Kerala is also famous for its (spices)… and its culture, tradition, famous dance form(kathakali). Honeymoon Places like munnar, athirpally (a treehouse), way and, Alleppey, and Marari beach, etc. You can even find resorts, restaurants, beaches, waterfalls, and even many more adventurous thing. Adventures places like; top station (near Munnar), chembra peak, anamudi peak, dhoni hills, etc.
05. TAMIL NADU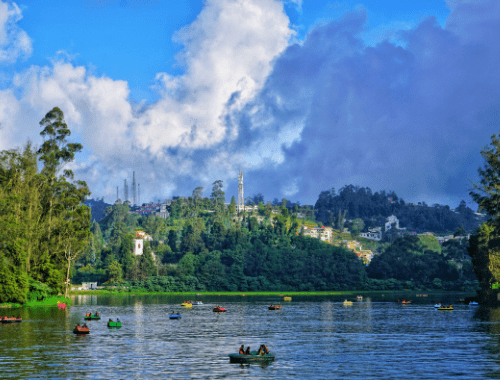 Tamil Nadu: is also considered a tourist place and frequently visited places in India. People come from far away for picnics and for relaxation. The best honeymoon places in Tamil Nadu are "Ooty"….. place with a mesmerizing natural environment, most of the attraction in Ooty is (Doddabetta mountain toy train, mukruthi national park, museum in Ooty, Botanical garden, stone house, last but not the least Pykara waterfalls. Most of the couples come to (Coonoor) it's a romantic Getway for those who want to roam and spent their time with their partner, it's actually a hill station in Tamil Nadu, which is rich in flora and fauna. Which couples like the most. These are some top most honeymoon destinations in India which I think people should definitely visit and even newly married couples.