Top tourist places to visit near Delhi
01 - Damdama Lake (59 km from Delhi)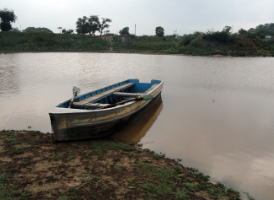 Damdama Lake is a beautiful lake. It is around 59 km. an hour's drive away from New Delhi. The lake was built by the British in 1947 for rainwater harvesting. In its current form, however, what makes Lake Damdama fascinating is that it is home to over 200 species of native and migratory birds.. In the monsoon, the water level is high. Damdama Lake is the largest lake in Haryana and is spread over about three thousand acres. It is a popular picnic spot.
02 - Rishikesh (230 km from Delhi)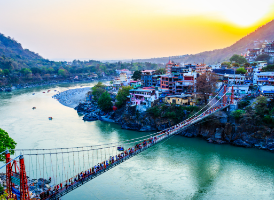 Rishikesh is one of the most famous traveler locations close to Delhi.Rishikesh is a tehsil placed in Uttarakhand's Tehri Garhwal. The holy town of Rishikesh, in the base of the Himalayas, holds deep cultural and religious magnitude for neighborhood Hindus. Sacred rivers and mountains set the scene for yoga and reflective hikes, and rafting right here is an absolute should.
03 - Shimla (350 km from Delhi)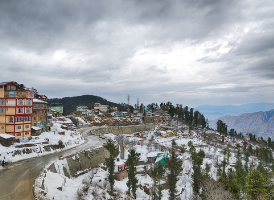 Shimla is the most famous hill stations in India, Shimla holds a wonderful region owing to its special charm. Located at a distance of 352 km from the Delhi.Activity options available here. Shimla is a excellent desire for a weekend getaway from Delhi.
04 - Manali (541 km from Delhi)